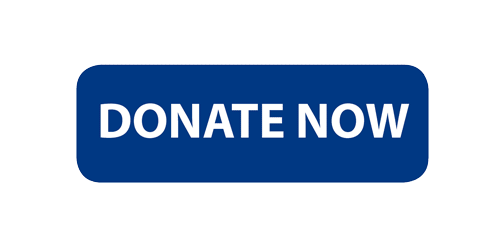 A
Dandy Wellington
and
Jason Raish
collaboration. 100% of proceeds donated to The FIT Black Student Illustrators Award fund. These timed editions are available for 1 week only, never to be printed again (edition size determined by final sale number). Sales open Oct 9th @12:00pm EST and close Oct 16th @12:00pm EST.
www.jason-raish-illustration.myshopify.com/
$1,000 no-strings-attached awards will be given to Black student applicants displaying artistic merit and financial need graduating from New York's Fashion Institute of Technology BFA illustration program. Recipients can do as they please with the award money as there's no one way to enrich yourself as an artist. Recent data from
The Illustrators Survey
shows that 3% of the illustration industry is Black. Our goal is to help Black students bridge the gap between graduation and professional success so they can be seen, heard, and shape the narrative of this industry they are so underrepresented in.
If you want to make an individual donation please go to
www.fitnyc.edu/give
and be sure to use the drop down menu to select the Black Student Illustrators Award. There is an option to type in a custom donation amount and it is a 501(c)(3) organization.
All the accounting and final $ amount of proceeds will be transparently and publicly shown and the final edition size announced.
I brought my Croquet and Ink series out of retirement and created 2 illustrations exclusively for this fundraiser. This series takes the stuffy, conservative, homogenous nature of vintage high fashion and sets it alongside the rebellious self expression of Japanese Ukiyo-e inspired tattoos. Add the historically upper crust game of croquet and you've got Croquet and Ink. As Dandy Wellington says: Vintage Style NOT Vintage Values.
This past summer I found myself feeling paralyzed and useless during the renewed social justice movement and wanted to do something. Dandy Wellington and I have known each other for a few years and when he issued his #BlackApparelArts challenge I thought maybe the best thing I can do as an illustrator is fundraise with my art. BLM was overfunded, I had just started teaching at FIT (my alma mater), we got together, ruminated, slapped our knees and said, this whole thing was born of illustration why don't we get hyper-local and and support Black illustration students at FIT! We got to work and months later here we are. The fund was created under the FIT Foundation 501(c)(3) charitable giving arm. 
We've partnered with FIT's own PrintFX print lab for the 12x18" Epson giclée 192 g/m matte archival prints to be signed and numbered. I've also partnered with Framebridge to provide framing. I personally use them a lot and make no money from this, I just want people to have a nice time and alleviate the hassle of getting things framed. 10% of Framebridge cost will be donated to the fund, 100% of print proceeds will be donated. For Prints: Save on shipping when you order two or more. For Frames: Free shipping provided by Framebridge when you buy a frame. I ship them the signed print, they frame it and ship it to you. Please allow 4-6 weeks for shipping as it's just my wife and I packing and shipping orders, on top of Framebridge's processing time. 
Purchasers and donors are encouraged to leave a comment/note/encouragement for the future recipients of this award and I will make sure they receive them. Hopefully this initiative is a start to diversifying the illustration landscape and getting some great art for your walls at the same time!